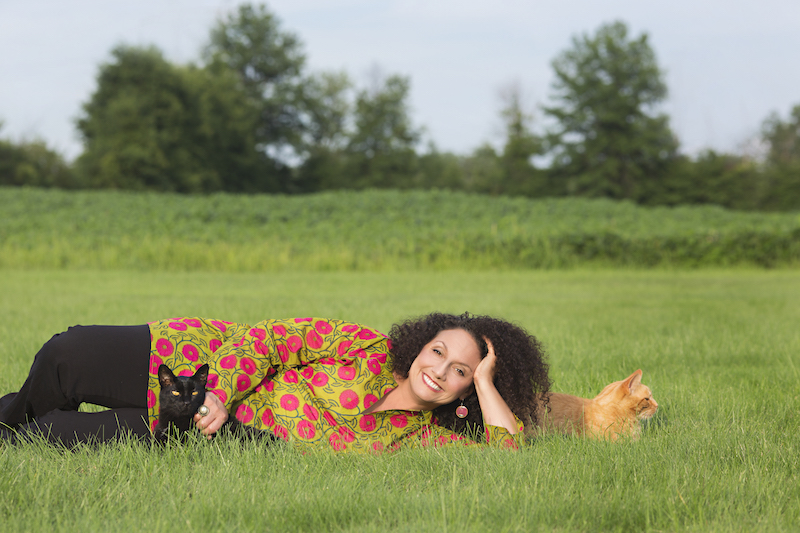 Kim Nazarian is a world renowned performing grammy nominated jazz artist, educator and clinician. Besides her work as a sought-after solo vocalist, she has been performing all over the world with the vocal group "New York Voices" (NYV) for more than 30 years. She is a jazz voice teacher via Skype for Vocal Jazz Majors at Ithaca College and she shares her perspectives on music and life as a musician through teaching private students in clinics, workshops, jazz camps and masterclasses, as well as through festival adjudication and guest conducting for singers on all levels in the US and abroad.
Nazarian was recognized as one of the top 50 most influential Armenian artists in 2012 and inducted into her High School's Hall of Fame. She is the lead vocalist for the Latin influenced jazz ensemble "El Eco", led by Argentinian drummer and composer Guillermo Nojechowicz, and sang as a guest vocalist on the latest CD of Gabriel Espinosa in 2018.
Besides many recordings of NYV, Kim Nazarian can be heard in many different projects as a soloist. In 2015 she released her solo CD entitled "Some Morning" with remarkable guests including Paquito D'Rivera, Gary Burton, John Pizzarelli and Sean Jones. Her record was met with critical acclaim stating: "This set sets the gold standard for Jazz vocalists" from Midwest Records, Chris Spector and Best Jazz Vocal CD 2015 from W. Royal Stokes, Jazz Historian and Critic.
Kim is proud to be one of the featured voices on Bobby McFerrin's "VOCAbuLarieS" CD that gathered three grammy nominations. She also collaborated with the Smithsonian Jazz Masterworks Orchestra and the Manchester Craftman's Guild on a concert tour dedicated to the late, great Ella Fitzgerald.
Nazarian's work as a lyricist can be heard on the NYV CD's and in other projects throughout the world, e.g. with Brazilian composer Ivan Lins and the Metropole Orchestra. Most notably, Nazarian wrote "World of Possibilities", the title track to the accompanying CD of Bill Strickland's best selling book "Making the Impossible Possible".
Kim Nazarian is a dedicated teacher of vocal technique and the art of ensemble singing and a highly valued clinician at numerous vocal festivals, including all over Europe. She has been representing the USA as a judge for the International A Cappella Competition "vokal.total" in Graz, Austria since 2011 and was a member of the 2017 jury at Vocal Asia. Touring the globe over the last 30 years, Kim Nazarian has given concerts at Carnegie Hall, Lincoln Center, Kennedy Center, and at the Montreal International Jazz Festival, to name a select few. Furthermore, Kim has conducted several All State Choirs in the US for NY, Arizona, Colorado, Washington and Maine.
Kim Nazarian is a magna cum laude graduate of Ithaca College and holds a Bachelor of Fine Arts in Acting. When not making music, she loves to be home in Oberlin, Ohio with her husband and son on her 6.5-acre farm…….cooking and gardening.